Jul
11
Wed
Redhills Revolution: A Celebration Of Women

@ Redhills: Durham Miners Hall
Jul 11 @ 3:00 pm – 10:30 pm
On the 11th of July from 3pm until 10pm Women's Banner Group are taking over Redhills for the day as part of a week long series of fringe events organised by Education4Action (E4A).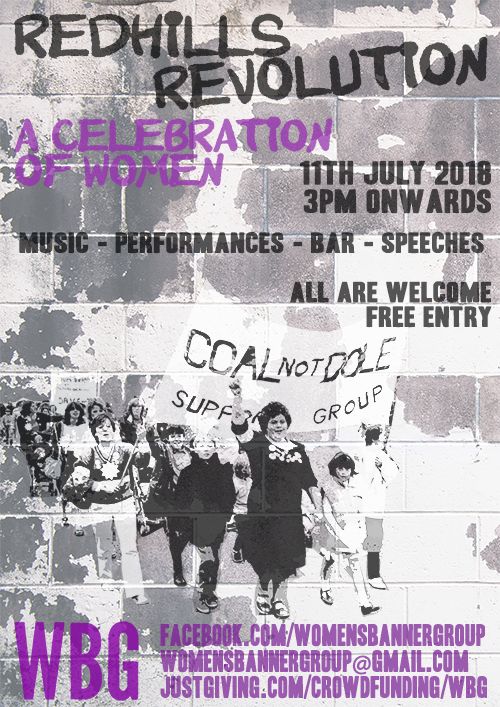 At our FREE event entitled 'Redhills Revolution: A Celebration of Women', we have music, performances, speeches and poems. There will also be a bar, tea tent and WBG merchandise on sale.
The WBG have been on the 'Great Banner Hunt' for several months now, and there will be a large selection of Women's banners from politics, the miners' strike and the community displayed around Redhills on the day.
We will also be unveiling our beautiful Community Banner which is the culmination of four months of hard work by 12 groups of women in the local community and our amazing quilter Mary Turner. This banner is being marched at Durham Big on Saturday 14 July 2018 and has the honour of being blessed in the cathedral.
Please feel welcome to come along and march shoulder to shoulder with women in strength and solidarity!!!
We have some amazing and well known acts lined up on the day:
Ed Pickford
Kay de Ath
Marie Little
Gem Andrews
Geraldine Murray
Rachel KirkThere will also be performances from:The County Durham Socialist Choir and a selection of stories, anecdotes and songs from the play "84".Register for your free ticket(s) using the Eventbrite link here
Jul
13
Fri
The Annual Davy Hopper Memorial lecture

@ Redhills: Durham Miners Hall
Jul 13 @ 5:30 pm – 9:30 pm
Following the resounding success of the inaugural memorial lecture in 2017 Education 4 Action are proud to present the Dave Hopper Memorial Lecture in the Pitman's Parliament with two leading Labour women shadow ministers. Emily Thornberry and Laura Pidcock.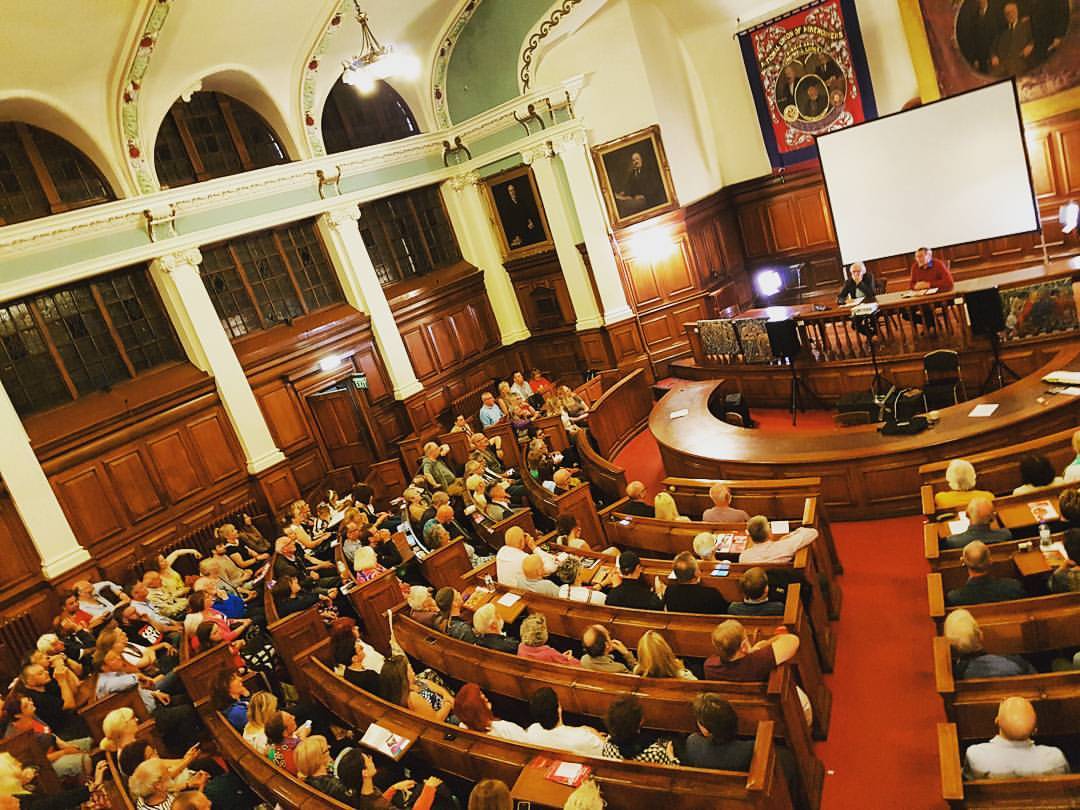 Dave Hopper was a lifelong socialist, activist and internationalist. It is therefore fitting in this the International Year of Woman and the centenary of the first stage in Women's Suffrage that the lecture will be delivered by two Labour shadow ministers Emily Thornberry (Shadow Secretary of State for Foreign and Commonwealth Affairs) and chaired by Laura Pidcock (NW Durham MP and Shadow Minister for Labour).
Join us for what promises to be a great evening. Demand is likely to be high -to ensure your seat book your seat on Eventbrite here: https://bit.ly/2LHC6FT
Jul
14
Sat
Northern TUC – Miners' Gala After party

@ Redhills: Durham Miners Hall
Jul 14 @ 6:30 pm – 10:30 pm
Join The Northern TUC for their 150th Anniversary After-Gala Garden Party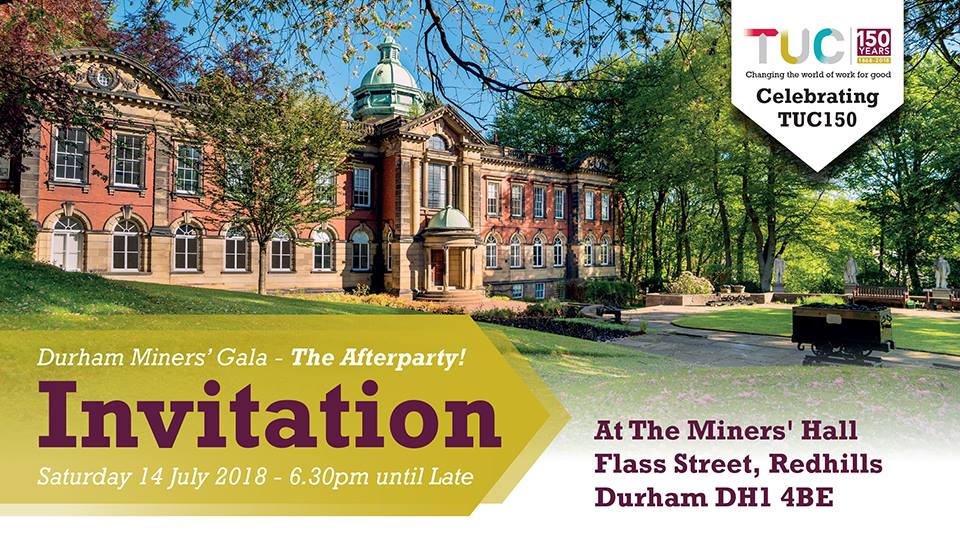 Following this years Durham Miners' Gala we will be hosting a Garden Party in the stunning grounds of Redhills, Miners Hall to celebrate the 150th Anniversary of the TUC.
We will be joined by leading figures from the trade union and Labour movement including TUC General Secretary Frances O'Grady and other friends of the TUC.
There will be:
DJ
Band
Free food
Special Guest Speakers
Beer Tent