Jul
12
Fri
The Dave Hopper Memorial Lecture with Shami Chakrabarti

@ Redhills: Durham Miners Hall
Jul 12 @ 5:00 pm – 7:00 pm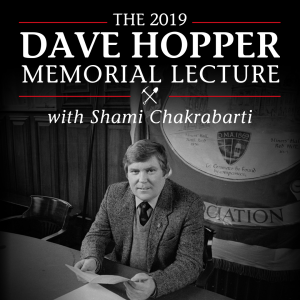 Shadow Attorney General Shami Chakrabarti will give this year's Dave Hopper Memorial Lecture on the eve of the Durham Miners' Gala.
The event, at Redhills: Durham Miners Hall, is in tribute to the longest-serving General Secretary of the Durham Miners' Association (DMA).
The current DMA Secretary Alan Mardghum will introduce the event, which will also hear from Ed Yankovich, Vice-President Emeritus of the United Mine Workers of America. Mary Stratford of Education 4 Action will chair.
Tickets are on sale now with all proceeds going to the Marras – Friends of Durham Miners' Gala.
A standard ticket is priced £5, with an unwaged ticket at £3. A solidarity ticket is also available for those able to contribute more in support of the Gala, and to enable us to offer a lower priced ticket while covering the costs of hosting the event.
• Doors open at 4pm
• The event will begin at 5pm
• Refreshments will be served in the Committee Room
The event forms part of Education 4 Action's Durham Miners' Gala fringe programme.
Sep
14
Sat
Heritage Open Days

@ Redhills: Durham Miners Hall
Sep 14 @ 11:00 am – 4:00 pm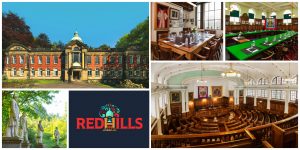 The Durham Miners Association is delighted to host two open days, welcoming visitors to explore the building and grounds at Redhills.
Part of the national Heritage Open Days programme, these free events provide an opportunity to see inside the Grade II listed 'Pitman's Parliament', recognised by Historic England as one of the country's 100 Irreplaceable Places.
Open from 11am – 4pm, visitors will be welcomed to our Open Days by our knowledgeable and friendly volunteers and staff. Normally only accessible via pre-arranged guided tour, this is your chance to find out about the 150 year history of the Durham Miners Association, hear stories from the Durham Coalfield and learn about our vision for the future.
Please register to book your free place.