Jun
19
Fri
Dennis: Live at Redhills – online concert and EP release

@ Online on Facebook @RedhillsDurham
Jun 19 @ 7:00 pm – 8:00 pm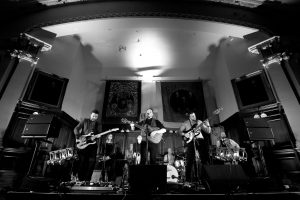 Free video stream of the DENNIS performance at the home of the Durham miners, marking the release of the band's new EP – 'DENNIS: Live at Redhills'.
DENNIS, who combine folk rock and colliery brass band music, performed live at Redhills, Durham Miners Hall in December 2018.
Video highlights of the concert, in The Pitman's Parliament at Redhills, will be screened live online on Facebook at 7pm. Link to follow.
June 19th will also see the release of the DENNIS, Live at Redhills EP across streaming services, including Spotify and Apple Music, and on CD.
Dan Gibson, singer with the Hetton-le-Hole-based nine piece band, said: "For our band, coming from a mining community with our families living and working in pit villages, we felt a bursting sense of pride playing at Redhills. It's such a unique place to play with social and cultural history and important heritage built into every part of the place."
During the performance, DENNIS were joined for the encore by the national award-winning Houghton Area Youth Band, featuring young musicians from across Durham's coalfield communities.
JOIN THE EVENT HERE.
Aug
2
Sun
Redhills Guided Tours
Aug 2 @ 1:00 pm – 2:30 pm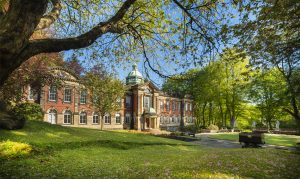 Explore the history and meaning of Redhills with a guided tour of the home of the Durham Miners' Association.
With the help of expert guides, visitors will be able to explore The Pitman's Parliament, where elected delegates from each of Durham's collieries met for generations. The tour will also include the rooms and corridors of Redhills which serve as a living archive of labour movement history and culture.
The guided tours last 90 minutes and places are limited to 20 per tour. People are advised to book early to secure their places.
A standard ticket costs £6, with concession (over 65/ under 18/ unwaged) priced at £3. A solidarity ticket is £10 for those able to contribute more.
All proceeds will go to The Redhills Appeal – the DMA campaign to renew the Miners Hall as a centre of education, heritage, and culture.