Oct
7
Sun
Song for Sophia: Radical Women Then and Now: Sarah Sayeed, Caitlin Davies and Fern Riddell

@ Redhills: Durham Miners Hall
Oct 7 @ 2:00 pm – 3:30 pm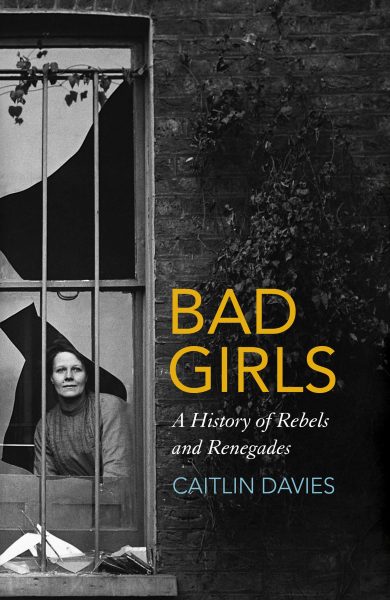 This event and special commission commemorate the centenary of the Representation of the People Act, which granted some women in the UK the right to vote for the first time and was an important step towards universal suffrage.
We commissioned writer and composer Sarah Sayeed (BBC Verb New Voices 2018) to write a dramatic monologue which will weave together the lives of two women: the real life Victorian suffragette Princess Sophia Singh and the fictional Prem, a contemporary British Asian woman who is campaigning for justice within her own community.
Following a short performance, Sarah will be joined in conversation with author Caitlin Davies, whose book Bad Girls: A History of Rebels and Renegades uses Holloway Prison, which played a pivotal part in the suffragettes' campaign and housed Emmeline Pankhurst and Alice Wheeldon, as a starting point to explore a history of women's incarceration. Historian Fern Riddell will join the panel to discuss Death in Ten Minutes, the story of radical suffragette Kitty Marion, whose story she tells through Kitty's own diaries.
Chaired by Caroline Beck
This event is part of Durham Book Festival
Lucie Brownlee: The World Above

@ Redhills: Durham Miners Hall
Oct 7 @ 5:30 pm – 6:30 pm
Mining stories are integral to the history of County Durham; however, the stories of the women and girls who lived in the world above the pit are not heard as frequently as those of their male counterparts.
Durham Book Festival commissioned writer Lucie Brownlee to interview women in Easington, many of whom were activists during the miners' strike. In particular, Lucie will consider how living in 'the world above' the pits shaped the lives and characters of four women across three generations, spanning 100 years. Lucie will also undertake a residency in the archives at Redhills, home of the Durham Miners' Association, exploring the many stories of the mining community held there.
This special event will bring together Lucie Brownlee, with Durham activists Heather Wood and Charlotte Austin, to discuss the mining community of the past, and how the decimation of this community impacts the future for the women and girls who live there today.
The audience will hear a soundscape of the colliery women's voices and view a special light installation inspired by Lucie's research, situated in the grounds of Redhills.
Chaired by Dr Jennifer Luff, Durham University
Supported by Arts Council England
This event is part of Durham Book Festival