Jul
11
Wed
Redhills Revolution: A Celebration Of Women

@ Redhills: Durham Miners Hall
Jul 11 @ 3:00 pm – 10:30 pm
On the 11th of July from 3pm until 10pm Women's Banner Group are taking over Redhills for the day as part of a week long series of fringe events organised by Education4Action (E4A).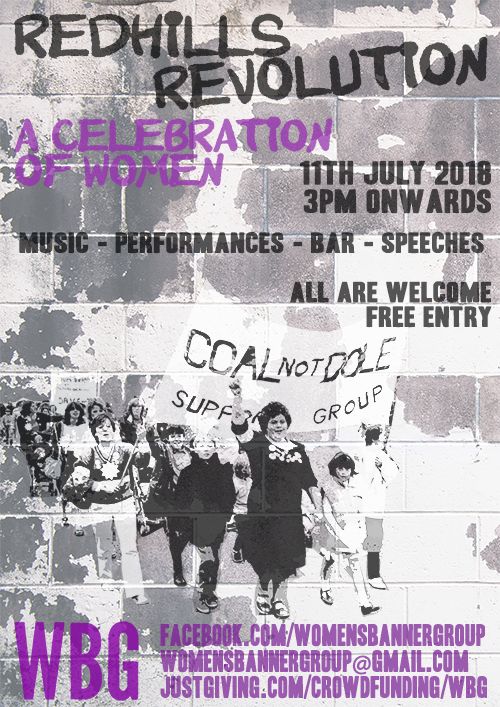 At our FREE event entitled 'Redhills Revolution: A Celebration of Women', we have music, performances, speeches and poems. There will also be a bar, tea tent and WBG merchandise on sale.
The WBG have been on the 'Great Banner Hunt' for several months now, and there will be a large selection of Women's banners from politics, the miners' strike and the community displayed around Redhills on the day.
We will also be unveiling our beautiful Community Banner which is the culmination of four months of hard work by 12 groups of women in the local community and our amazing quilter Mary Turner. This banner is being marched at Durham Big on Saturday 14 July 2018 and has the honour of being blessed in the cathedral.
Please feel welcome to come along and march shoulder to shoulder with women in strength and solidarity!!!
We have some amazing and well known acts lined up on the day:
Ed Pickford
Kay de Ath
Marie Little
Gem Andrews
Geraldine Murray
Rachel KirkThere will also be performances from:The County Durham Socialist Choir and a selection of stories, anecdotes and songs from the play "84".Register for your free ticket(s) using the Eventbrite link here
Jul
14
Sat
Northern TUC – Miners' Gala After party

@ Redhills: Durham Miners Hall
Jul 14 @ 6:30 pm – 10:30 pm
Join The Northern TUC for their 150th Anniversary After-Gala Garden Party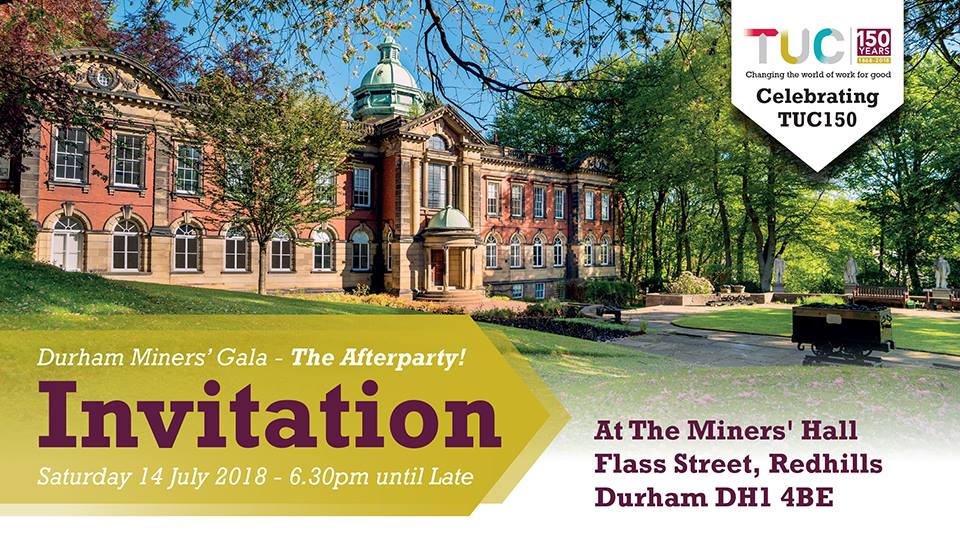 Following this years Durham Miners' Gala we will be hosting a Garden Party in the stunning grounds of Redhills, Miners Hall to celebrate the 150th Anniversary of the TUC.
We will be joined by leading figures from the trade union and Labour movement including TUC General Secretary Frances O'Grady and other friends of the TUC.
There will be:
DJ
Band
Free food
Special Guest Speakers
Beer Tent
Oct
7
Sun
Liam Young: Rise

@ Redhills: Durham Miners Hall
Oct 7 @ 1:00 pm – 2:00 pm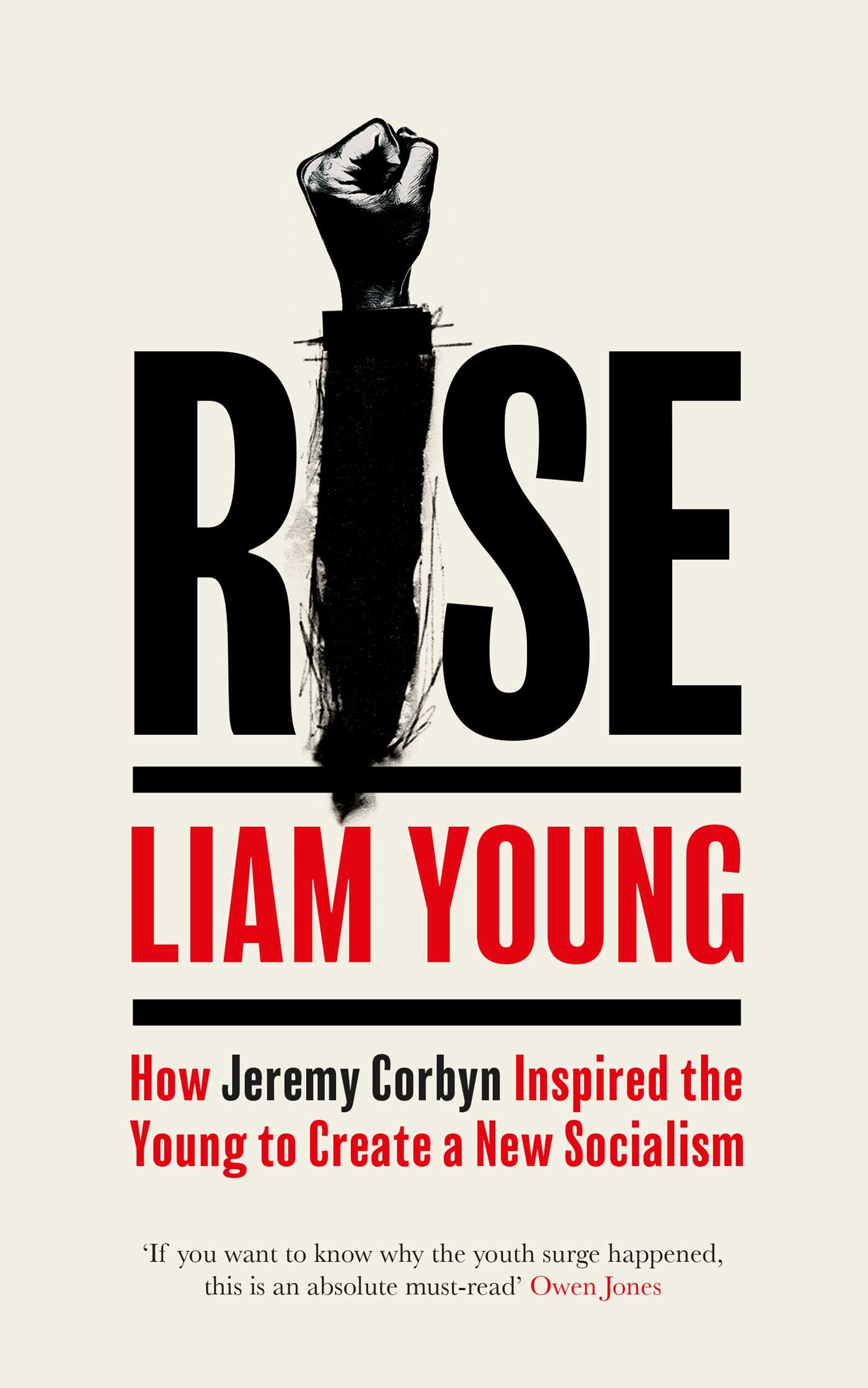 The People's Bookshop are delighted to welcome Liam Young to this Fringe event in the The Committee Room at Redhills: Durham Miners Hall. Liam will be talking about his book Rise, a fascinating insider account of how the youth movement in the Labour Party galvanised the nation and how he saw Jeremy Corbyn inspire young people to demand a fairer, more equitable society.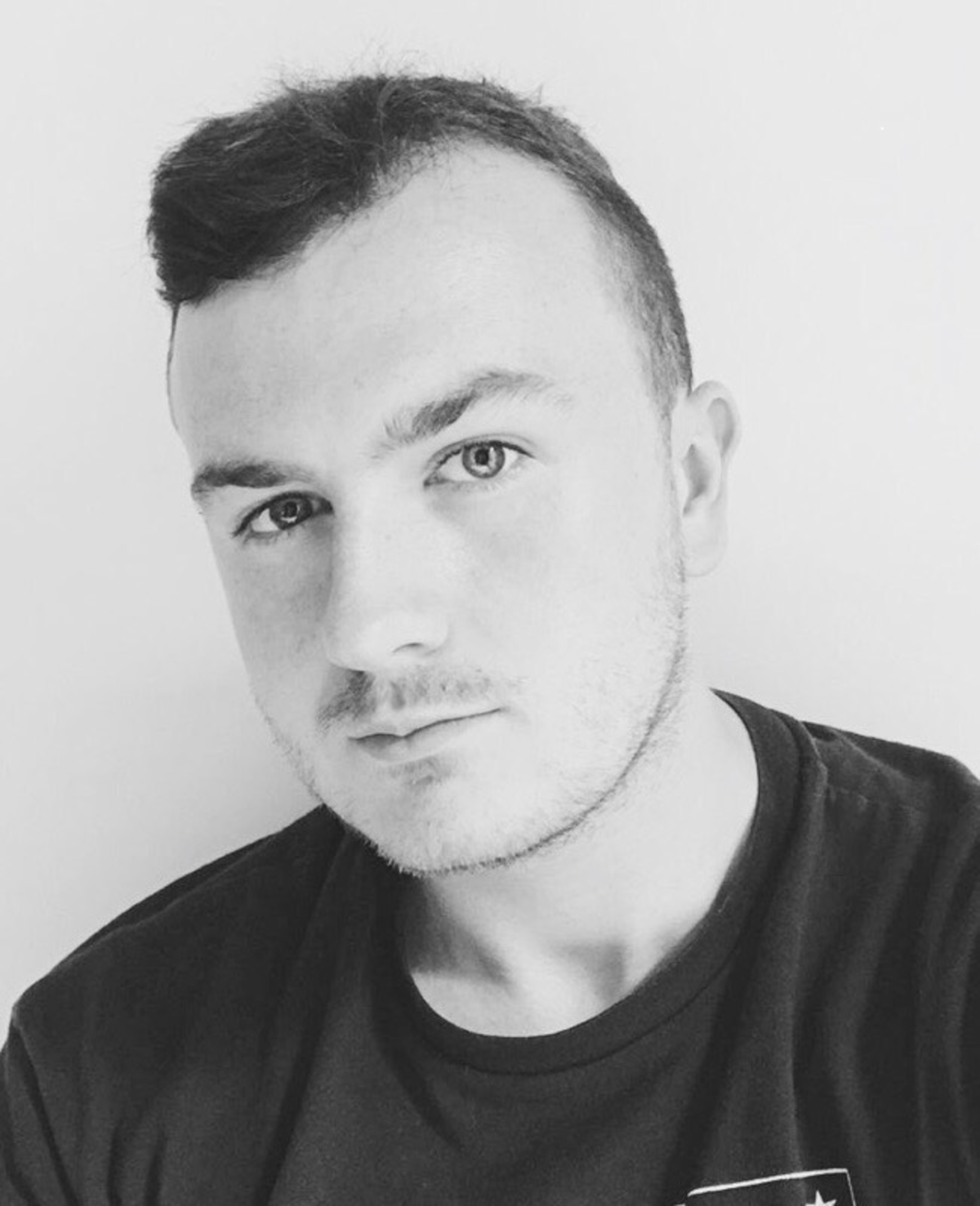 Liam Young has campaigned for Jeremy Corbyn since 2015, and is now emerging as one of the most influential voices on the Left.
In association with The People's Bookshop
This event is part of Durham Book Festival
Song for Sophia: Radical Women Then and Now: Sarah Sayeed, Caitlin Davies and Fern Riddell

@ Redhills: Durham Miners Hall
Oct 7 @ 2:00 pm – 3:30 pm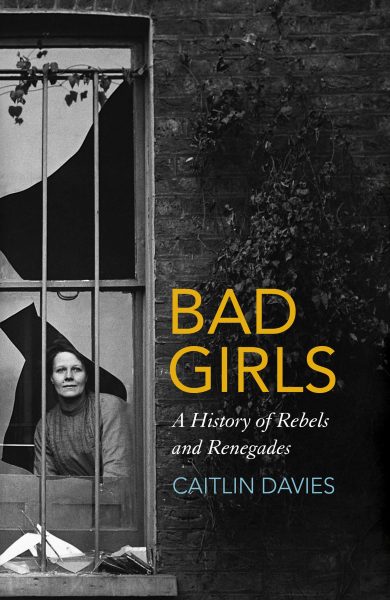 This event and special commission commemorate the centenary of the Representation of the People Act, which granted some women in the UK the right to vote for the first time and was an important step towards universal suffrage.
We commissioned writer and composer Sarah Sayeed (BBC Verb New Voices 2018) to write a dramatic monologue which will weave together the lives of two women: the real life Victorian suffragette Princess Sophia Singh and the fictional Prem, a contemporary British Asian woman who is campaigning for justice within her own community.
Following a short performance, Sarah will be joined in conversation with author Caitlin Davies, whose book Bad Girls: A History of Rebels and Renegades uses Holloway Prison, which played a pivotal part in the suffragettes' campaign and housed Emmeline Pankhurst and Alice Wheeldon, as a starting point to explore a history of women's incarceration. Historian Fern Riddell will join the panel to discuss Death in Ten Minutes, the story of radical suffragette Kitty Marion, whose story she tells through Kitty's own diaries.
Chaired by Caroline Beck
This event is part of Durham Book Festival
Lucie Brownlee: The World Above

@ Redhills: Durham Miners Hall
Oct 7 @ 5:30 pm – 6:30 pm
Mining stories are integral to the history of County Durham; however, the stories of the women and girls who lived in the world above the pit are not heard as frequently as those of their male counterparts.
Durham Book Festival commissioned writer Lucie Brownlee to interview women in Easington, many of whom were activists during the miners' strike. In particular, Lucie will consider how living in 'the world above' the pits shaped the lives and characters of four women across three generations, spanning 100 years. Lucie will also undertake a residency in the archives at Redhills, home of the Durham Miners' Association, exploring the many stories of the mining community held there.
This special event will bring together Lucie Brownlee, with Durham activists Heather Wood and Charlotte Austin, to discuss the mining community of the past, and how the decimation of this community impacts the future for the women and girls who live there today.
The audience will hear a soundscape of the colliery women's voices and view a special light installation inspired by Lucie's research, situated in the grounds of Redhills.
Chaired by Dr Jennifer Luff, Durham University
Supported by Arts Council England
This event is part of Durham Book Festival