Jul
9
Mon
No Redemption Songs at Redhills

@ Redhills: Durham Miners Hall
Jul 9 @ 7:30 pm – 9:00 pm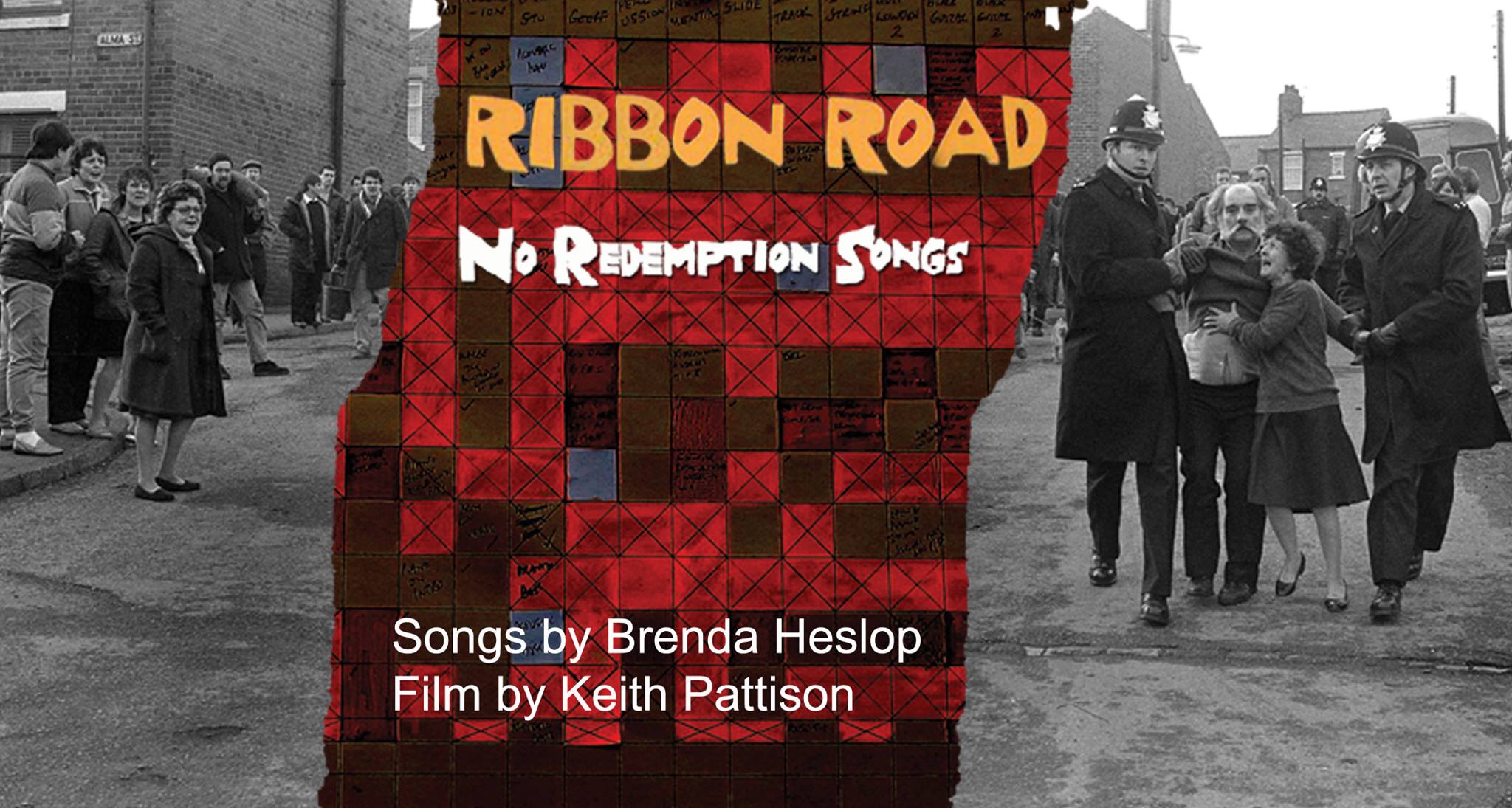 NO REDEMPTION SONGS is a powerful film and music performance project between photographer Keith Pattison, songwriter Brenda Heslop and the band Ribbon Road. A behind the lines look at a community rallying together against implacable opposition.
This performance is part of the events leading up to this year's Miner's Gala.
Admission is free but there will be a bucket collection.
Jul
11
Wed
Redhills Revolution: A Celebration Of Women

@ Redhills: Durham Miners Hall
Jul 11 @ 3:00 pm – 10:30 pm
On the 11th of July from 3pm until 10pm Women's Banner Group are taking over Redhills for the day as part of a week long series of fringe events organised by Education4Action (E4A).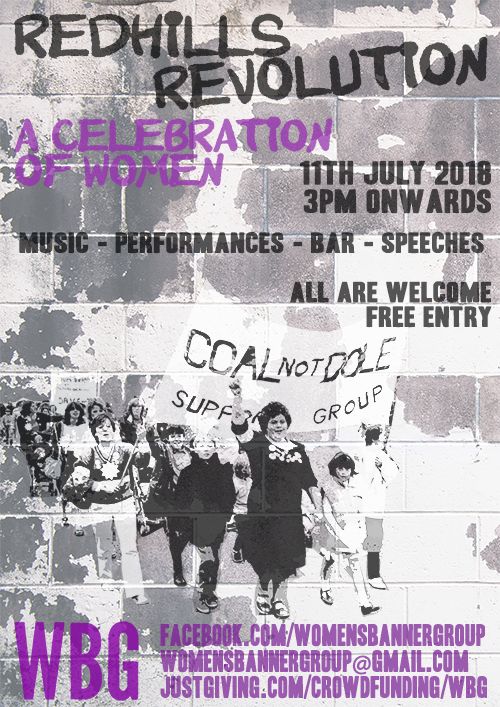 At our FREE event entitled 'Redhills Revolution: A Celebration of Women', we have music, performances, speeches and poems. There will also be a bar, tea tent and WBG merchandise on sale.
The WBG have been on the 'Great Banner Hunt' for several months now, and there will be a large selection of Women's banners from politics, the miners' strike and the community displayed around Redhills on the day.
We will also be unveiling our beautiful Community Banner which is the culmination of four months of hard work by 12 groups of women in the local community and our amazing quilter Mary Turner. This banner is being marched at Durham Big on Saturday 14 July 2018 and has the honour of being blessed in the cathedral.
Please feel welcome to come along and march shoulder to shoulder with women in strength and solidarity!!!
We have some amazing and well known acts lined up on the day:
Ed Pickford
Kay de Ath
Marie Little
Gem Andrews
Geraldine Murray
Rachel KirkThere will also be performances from:The County Durham Socialist Choir and a selection of stories, anecdotes and songs from the play "84".Register for your free ticket(s) using the Eventbrite link here