We were delighted to continue the traditions of Christmas Concerts during the period of restoration and renewal at Redhills by going on the road with our 2022 by offering the Durham Miners Brass Band Christmas Concert at Durham Town Hall on Saturday 10th December.
Many brass band enthusiasts joined us for a festive performance from the Durham Miners Association Brass Band. The band performed a series of Christmas favourites and was accompanied by soloist Lily Banev, who sings with the Durham Cathedral choir. The Redhills charity CEO, Nick Malyan, also provided updates on the Redhills project and thanked everyone for attending on a chilly evening outside competing against the World Cup quarter-final match with England which was happening at the same time.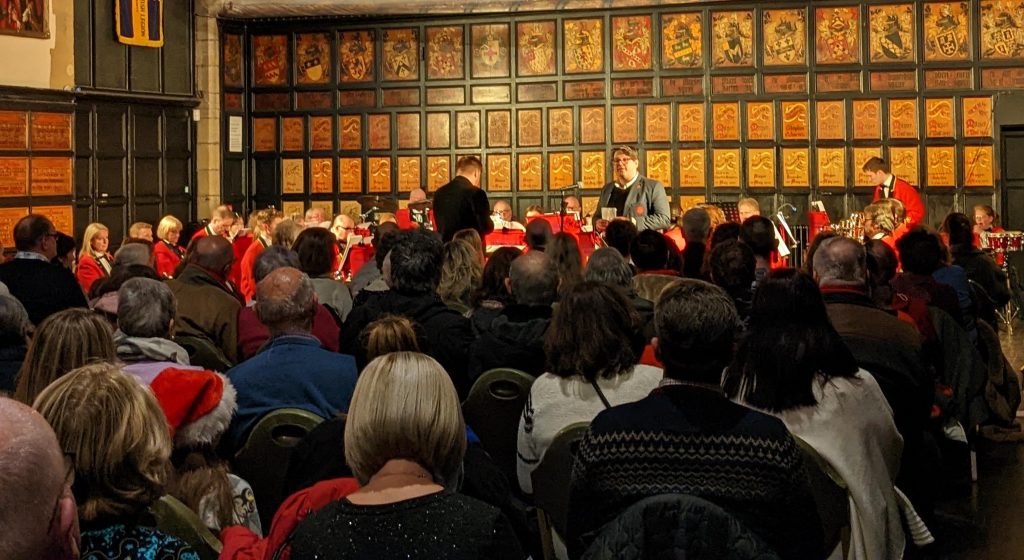 Conductor Lewis Wilkinson was fantastic and delighted the crowd with his humourous hosting between songs. Lewis started his conducting career in the local area whilst studying music at Durham University, where he led the university brass band, symphony orchestra, and opera ensemble, accumulating several awards for his contributions to the institution. Since graduating with his undergraduate and a subsequent postgraduate qualification in Music, Lewis has become a highly in-demand conductor nationally, and we were delighted that he was able to join us for the Christmas Concert. Especially after his performance at Durham Cathedral for the 2022 Durham Miners Gala was so widely admired.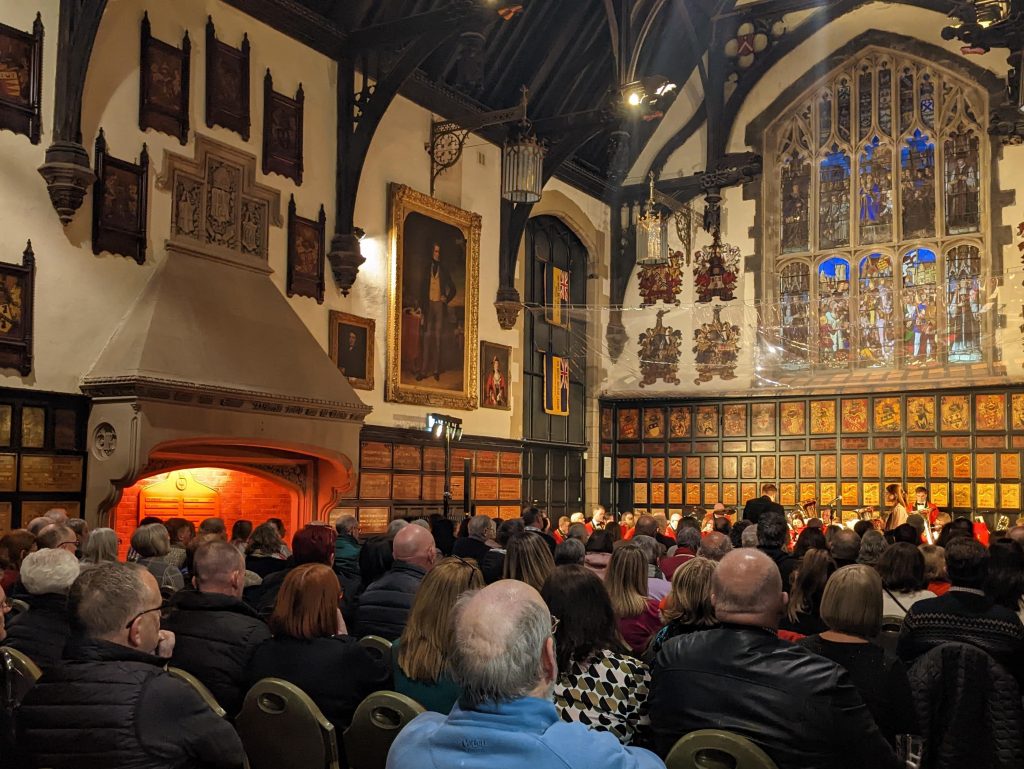 A very big thank you to everyone who helped us kick start the 2022 festive season, especially Durham Miners Association Brass Band's Heather Ward, who organised the event perfectly.