Built in 1915, financed by the subscriptions of 200,000 miners...
…today Redhills strives to once again become the beating heart of County Durham
On a chill November night in 1869...
…a few good men gathered in the Market Tavern in Durham City to form the Durham Miners' Association.
Help shape the future...
Today, the DMA wants the building to be preserved for  generations to come, acting as a hub for learning, practise and performance.
Take your seat at the 'Pitman's Parliament'
We're launching a one-off sponsorship scheme where individuals, groups, families and lodges can sponsor a seat.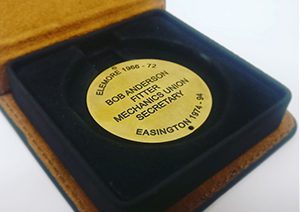 Upcoming Events
There are no upcoming events to display at this time.

 Click here for full calander 
Stay informed
Subscribe to our mailing list.

Donate to the Redhills Appeal