The 'irreplaceable' Pitman's Parliament has been recognised as one of the most important places in the history of England.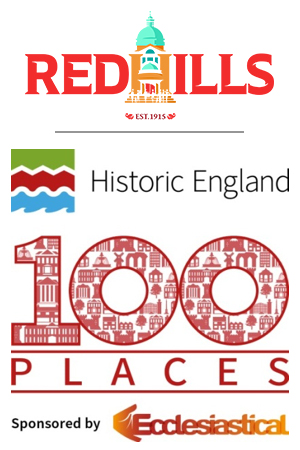 The home of the Durham Miners Association has been selected by Historic England as one of 100 places that bring to life the country's "rich and extraordinary history".
Redhills: Durham Miners Hall ranks alongside the Palace of Westminster in the top ten places in the 'Power, Protest and Progress' category.
Redhills, in Durham City, has been a centre of working-class and trade union democracy and culture for more than a century. It opened in 1915, paid for by the subscriptions of the 200,000 members who were then members of the DMA.
Alan Cummings, Secretary of the Durham Miners Association (DMA), said:
"We are delighted that the importance of Redhills has been recognised in this way. It is the palace for workers, built by workers. It is an expression of the values of the Durham Miners and is an inspiring example of what working people can achieve through their own collective action."
Redhills is one of the world's finest trade union buildings. Known as The Pitman's Parliament, it contains a Grade II-listed council chamber where elected delegates from more than 200 collieries on the Durham Coalfield would take their seat. The collective decisions made in The Pitman's Parliament resulted in the delivery of a range of welfare services and facilities for the people of County Durham, including medical provision, libraries, community centres, retirement homes and sports fields.
This slideshow requires JavaScript.
Redhills continues to serve the people as a centre of heritage and cultural activities, a meeting place for many community groups, and an archive of more than a century of labour movement history. The DMA is currently working on a project to ensure Redhills is preserved for future generations.
Joe Whitworth, Chairman of the Durham Miners Association, said:
"The motto of the Durham Miners is: 'The Past We Inherit, The Future We Build'. We are determined that the countless Durham Miners who built Redhills and ensured it has survived for more than a century will leave a rich and vibrant legacy."
The Power, Protest, and Progress category was judged by historian and broadcaster David Olusoga. To accompany the Historic England campaign, Redhills will feature in in an illustrated book due for publication in September and in a podcast series hosted by Suzannah Lipscomb available from iTunes and SoundCloud. For more information and news about Redhills: Durham Miners Hall, follow us on Twitter, Facebook and Instagram.
To learn more and see the top 10 list, visit Historic England's website here.