School students will perform new music and poetry inspired by the historic home of the Durham miners and the county's coalmining heritage at a unique concert next month.
Young musicians from St John's Catholic School, Bishop Auckland, will join the award-winning NASUWT Riverside Band for the one-off performance at Redhills: Durham Miners Hall.
The event, titled 'The Future We Build' – from the motto of the Durham Miners' Association (DMA) – is the culmination of a school project exploring the history of Redhills, and the heritage and culture of the coalfield.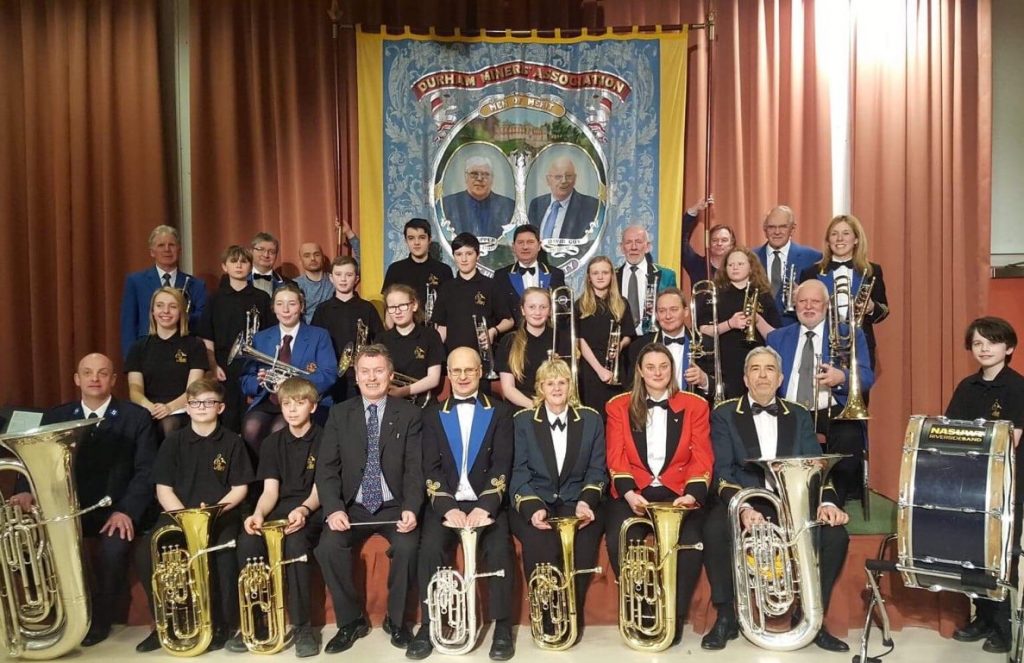 Students visited Redhills and researched the history of the DMA and the coalfield. They then worked with renowned composer Steve Robson and leading brass musicians to create new music inspired by their findings.
Lisa Byron, Headteacher at St John's said: "Our students' musical skills have been enriched by working on this project with leading brass musicians.   The history of Redhills and the Durham Miners' Association has truly inspired our young people; the experiences they have had working on this project have not only enhanced their knowledge of the North East coalmining tradition, but have provided amazing opportunities for them to let their talents shine through.  We are incredibly proud of the work they have done with renowned composer Steve Robson and with the NASUWT Riverside Brass Band and we welcome the chance to continue to work together in the future."  
The students will be joined by North East champions, the NASUWT Riverside Brass Band, in the magnificent Pitman's Parliament at Redhills for the performance on Thursday 3 October.
Proceeds will go to The Redhills Appeal, the DMA campaign to renew the Miners Hall as a centre for education, heritage and culture.
Secretary of the DMA Alan Mardghum said: "This collaboration is a perfect example of what we wish Redhills to be: a place where young people learn about and connect with their heritage, and use that experience to create something new. It encapsulates the motto of the Durham Miners' Association: "the past we inherit; the future we build."
Music inspired by history and heritage of Redhills will be prominent throughout the evening. There will also be poetry by Tommy Armstrong, and folk music from St John's musicians. The concert will also feature a varied programme of well-known brass band music.
'The Future We Build' is at Redhills: Durham Miners Hall on Thursday 3 October. Doors open at 7pm, with the performance beginning at 7.30pm. Refreshments will be available. Tickets priced £5 and £4 are on sale now